Stay
This is the page description.
Property Location
You can find us on Calle Simon Bolivar #283 (originally Calle Desengaño) between Frank País and Jose Martí in Trinidad, Cuba.
(Zoom-in on the map for an aerial view)
Rooms/Amenities
Make yourself at home in one of three air-conditioned rooms featuring:
private bathrooms
common terrace/garden
freezer
hot water
110v/220v outlets
hair dryer
safe
parking (2 CUC/night)
The following activities are offered as part of your stay at our hostel, for an additional cost:
Snorkeling
Horseback riding
Ford 1929 Model A ride
Taxi/Bicycle service
Historic Trinidad Tours in Spanish, English, French, and Italian with area specialist Rodrigo Morgado

Tour of Valle de los Ingenios
Tour of El Pilon & Javira Waterfall
If available, tours will be in our personally owned 1929 Ford Model A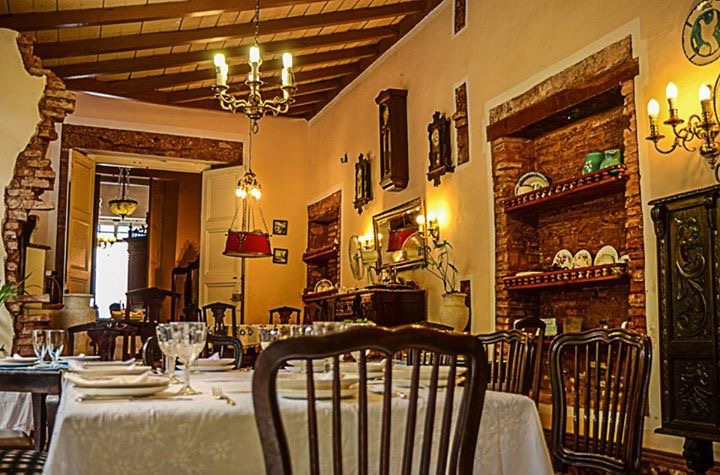 Breakfast/Dining
All Hostel guests receive a 10% discount on their dinner in our restaurant if you spend a minimum of 10 CUC.
Breakfast is offered everyday for an additional cost of 5 CUC/person.
About Trinidad
Founded in 1514 by Diego Velázquez, was the third Spanish town in Cuba. After the gold ran out in the region and Cortes had left to go and conquer Mexico, Trinidad slowly changed into a town whose wealth became based mainly on sugar, tobacco and livestock. This wealth was achieved by exploiting slaves brought in from Africa. Due to its isolated location on the island, for centuries Trinidad was a popular site for pirates and smugglers.
Nowadays, when tourists visit Trinidad, they literally feel like they are going back in time. Isolation was a great inconvenience for its original inhabitants but today Trinity is one of the best-preserved colonial cities in the entire Caribbean and belongs to the world heritage of UNESCO.
Nowhere else on the island will the traveler come as close to the old colonial Cuba. After a visit to the Valle de los Ingenios and the Museo colonial, one gets a realistic picture of life in these times - both the poverty of the slaves and the incredible wealth of their owners.